---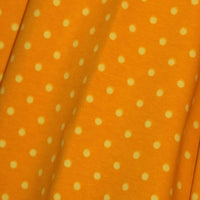 Listings are for 1 yard of fabric.
Cotton Lycra - 96% Cotton 4% Lycra  WOF is 65" - Cotton Lycra is great for garments where you require 4 way stretch. Our cotton lycra has amazing rebound and a silky soft hand! 200 gsm
This fabric is manufactured in USA. 

SHIPPING: Our shipping is determined by weight by our website when you checkout. If you are overcharged for shipping i will do refunds. 

All Priority mail shipments (PFRE and larger) come with an automatic $100 in free insurance coverage for lost, damaged packages.  if your shipment is valued more than $100 and you want it insured for higher, please add the shipping insurance listing to your cart.  Failure to do so will result in your order being shipped with maximum of $100 insurance.